SDB bank Partners with CA Sri Lanka to Uplift Country's SME and Coop Sector
SDB bank entered to a partnership with The Institute of Chartered Accountants of Sri Lanka (CA Sri Lanka) for a collaborative development initiative of both organizations towards the contribution to national economic development.
The signing of partnership was held as a semi hybrid virtual session, where both the parties met over ZOOM Video Conference, following necessary health advisory during this situation.
SDB bank and CA Sri Lanka will collaboratively work towards achieving below primary objectives through this partnership:
To add value to the businesses and economy by collaborating to provide the necessary business acumen needed by the SME sector.
Adjust and adapt financial management skills to suit the SME including financial skills development of Cooperative Sector. This will be focused on developing frameworks which will assist to have better access to finance.
As pioneers in supporting Sri Lankan SME sector, SDB bank strongly believes this partnership with CA Sri Lanka, the premier National Professional Accountancy body in the country, will help to uplift country's economy to a greater extent.
Thilak Piyadigama, CEO of SDB bank and Anushka de Zoysa, Secretary of CA Sri Lanka signed the MoU representing respective organizations. Lakshman Abeysekera, Chairman of SDB bank, Manil Jayesinghe, Chairman of CA Sri Lanka, Directors and other officials from both parties were also present (virtually as well) during this event.
#SDBbank #WhereYouAreValued #SriLanka #CASriLanka #SME #Cooperative #NationalDevelopment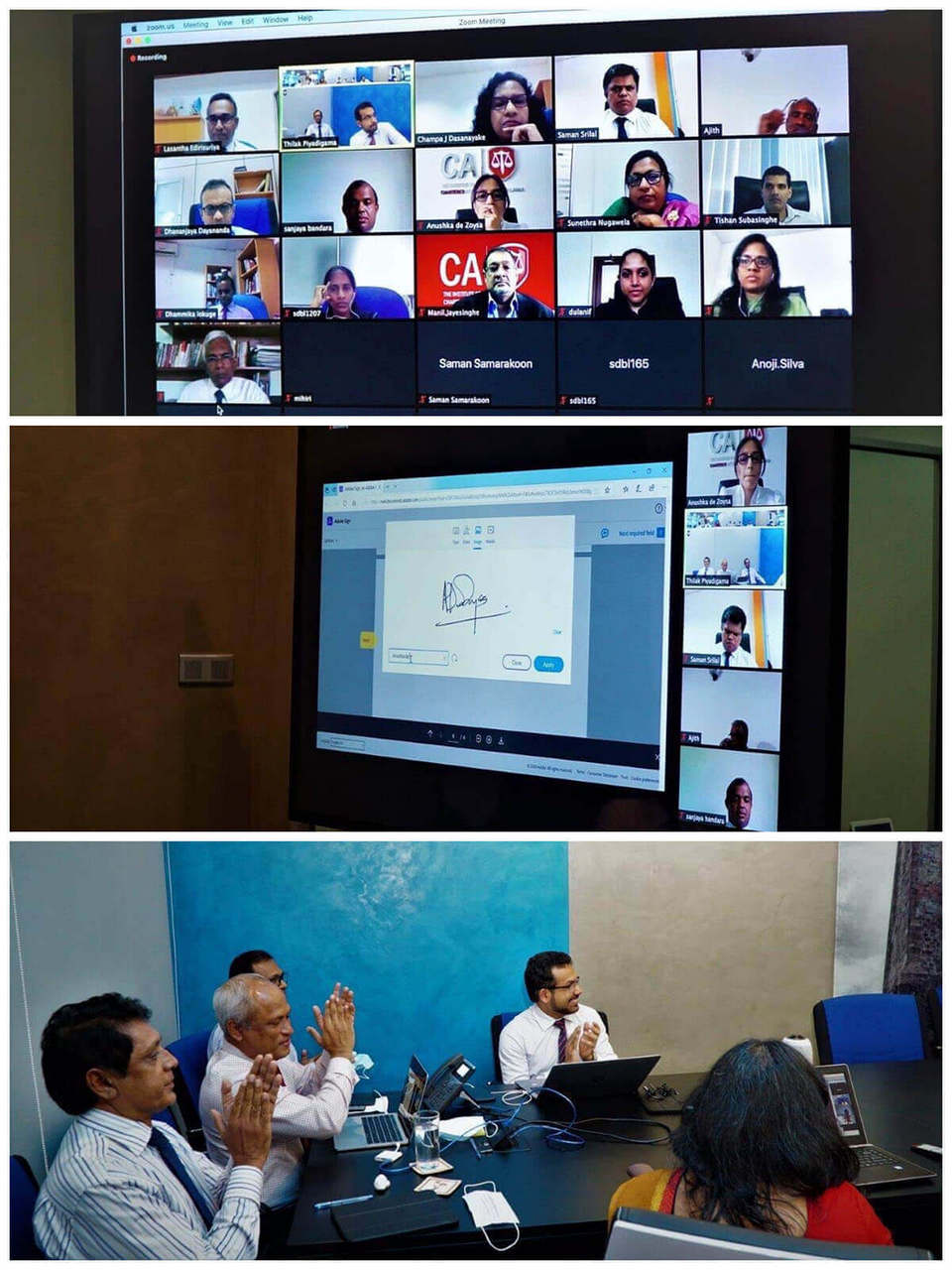 © SDB Bank, All Rights Reserved. Solution by
Affno